5 Reasons Why Buying a Certified Pre-owned Vehicle is a Smart Idea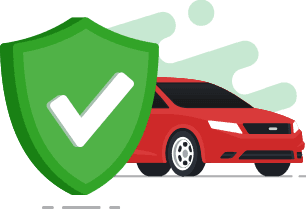 Brand-new vehicles are nice with their shiny exteriors, flawless interiors, great smell, and 0-kilometre odometers. However, they often come with a price tag that is out of reach for most buyers. Used vehicles are a great option, but buyers might be worried about their previous service and accident history. A great compromise is buying a certified pre-owned vehicle.
A certified pre-owned vehicle has undergone a rigorous inspection process and comes with several guarantees and warranties not found on regular used cars. Here are five reasons why it is a great idea to buy a certified pre-owned vehicle.
Certified Pre-Owned Inspection
Automobile manufacturers offer their own certified pre-owned programs, which lay out the guidelines that they follow to ensure every certified pre-owned vehicle is in top condition, including a rigorous inspection process. For example, Fiat Chrysler Automobiles (FCA) must go through a 125-point inspection and a thorough reconditioning process using Authentic Mopar Parts by a trained and certified technician before they can be part of the certified pre-owned program. A vehicle must be in near-perfect condition to earn a certified pre-owned designation, so buyers know exactly what they are buying.
Certified Pre-Owned Warranty
Once a vehicle passes this stringent certification process, which guarantees only the finest late model vehicles get certified, it is designated as certified pre-owned. As a certified pre-owned vehicle, the car then gets a new, special warranty. Depending on the manufacturer, this warranty can last from three to seven years and cover such items as the engine, transmission, suspension, braking system, electrical system, fuel system, and more. For many used vehicles, warranties do not transfer, but that is not an issue when buying a certified pre-owned car.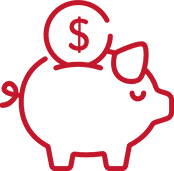 Value for the Money
Certified pre-owned vehicles are a great value for the money. With a few thousand kilometres on the odometer, the vehicle still performs flawlessly and looks great, but buyers can save thousands or even tens of thousands of dollars over buying a brand-new model.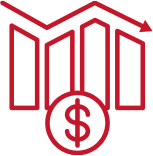 No Depreciation
Depreciation is a real money loser when buying a brand-new vehicle, costing drivers up to 20% of their investment as soon as they drive off the lot. However, when a driver buys a certified pre-owned vehicle, that depreciation hit has already been taken by someone else. That's why a car even just one year old can cost significantly less than a brand-new vehicle.
More Car for the Money
Buying a certified pre-owned vehicle means that buyers can get more vehicle for their money. Instead of having to make sacrifices because of the cost of a brand-new vehicle, buyers can enjoy a higher-end car with more technology for a significantly lower up-front cost.
Buying a Certified Pre-Owned Vehicle is Worth It
There are a few trade-offs when choosing a certified pre-owned vehicle compared to a brand-new car, but they are far outweighed by the benefits such as lower cost, better value, and new warranty. For those that want a vehicle